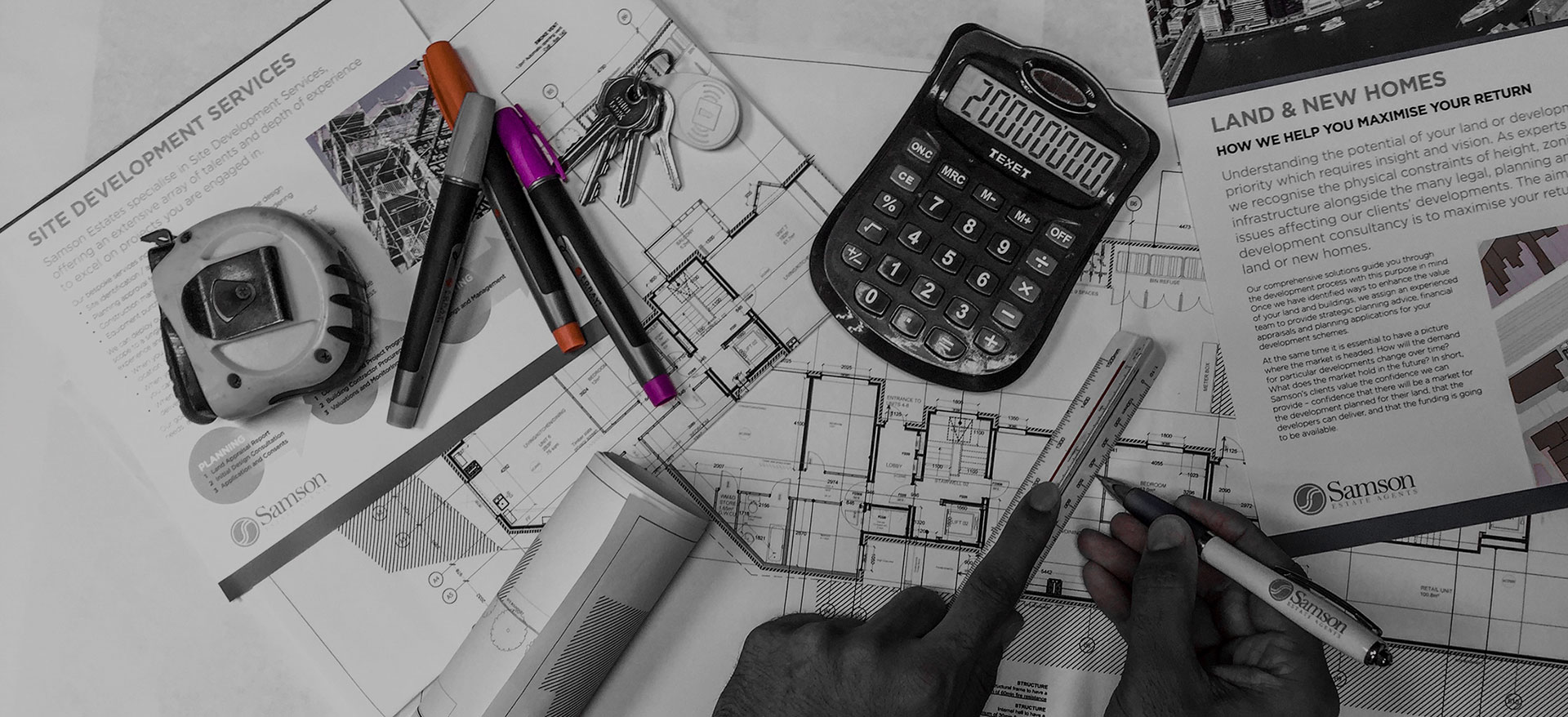 Built to last
Building beautifully designed new homes for the past decade, in prime locations nationwide and internationally, Samson Homes is proud to be the one of the UK's inspirational house builders, committed to the highest standards of design, construction and service. Samson homes & Samson construction take our environmental responsibilities very seriously and are passionate about designing homes that are sensitive to the environment in which they are built.
The Founders are a team of professional developers working in specific areas of the construction industry for the past 30 years combining key skills all under one roof with an impressive portfolio of over 100 new residential developments. With our headquarters in London close to the famous Olympic village and Stratford International station. We're committed to building places to call home right the way through nationally.
From studio apartments to executive family homes, Samson Homes has developed a reputation built on quality.
Attention to detail
From design and planning right through to adding the final finishing touches to your stylish new home we keep your needs in mind ensuring we create homes to suit all lifestyles. Rest assured that from the moment you reserve your new Samson home we do our very best to make the experience enjoyable and informative every step of the way, not just while you're buying but after you've moved in too. Read more about our comprehensive pre-move and after-sales pledge to our customers.
Built with you in mind
However you live your life, there's a Samson home to suit you, from stylish apartments to family homes and everything in between.
Affordable but no less desirable, Samson is also committed to creating homes to be proud of for first-time buyers.
Or maybe you're looking for an investment opportunity- we have the properties to help your portfolio grow.
Get in touch
Want to get moving? Contact us with your enquiry for friendly, no-nonsense help and advice.
Location
Finding new land with development potential is a major challenge, but we are a streamlined organisation and we can make quick decisions when an opportunity is presented.
Whether it is a plot of land with planning permission or you just think your land has development possibilities, we want to hear from you. We can offer advice and guidance to landowners, groups of neighbours, business owners and families to maximise their land's potential to achieve the best homes in that location.
Please e-mail: info@samsonhomes.co.uk or call our Land Team on 0208 22 19 222.